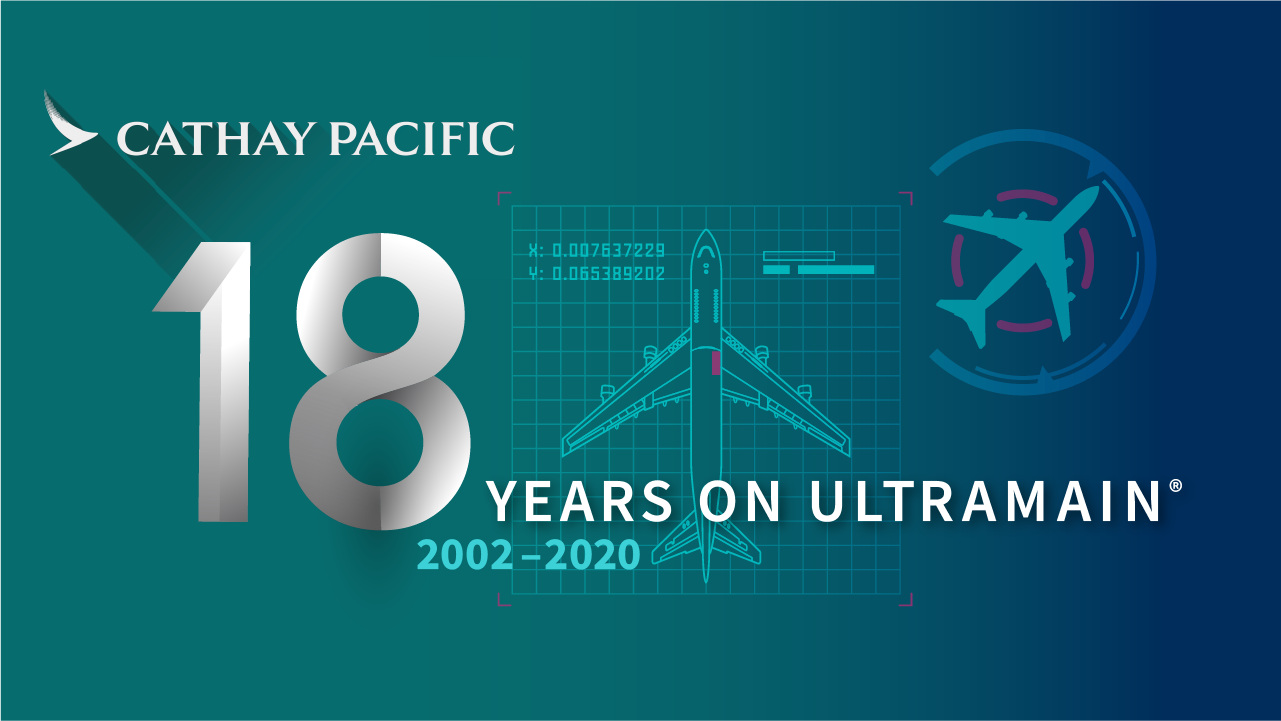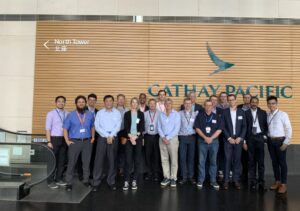 Ultramain Systems would like to take the opportunity to reflect on our partnership with longstanding customer Cathay Pacific Airways. This month we celebrate 18 years of dedicated service to Cathay.
Ultramain Systems went live on ULTRAMAIN M&E / MRO version 8 in December of 2002. The implementation consisted of a full array of ULTRAMAIN CAMO / M&E functions including: Maintenance Programs, Engineering, Maintenance Planning, Supply Chain, Inventory, and full Defect Lifecycle Management. All Cathay line stations use ULTRAMAIN as well as home base departments.
The project involved replacing 25 systems in prior use for over 20 years. The project impacted many different departments including: materials, purchasing, maintenance and accounting.
Then and Now
When Cathay first went live on ULTRAMAIN, their fleet was comprised of A300s, A340s, 747-200Fs, 747-200SFs, 747-400s, 747-400Fs, and 777-200s. Today, the fleet looks much different with a makeup of A321neos, A330-300s, A350-900s, 777-300s, 777-300ERs, 747-400ERF and 747-8Fs in service. As the fleet has changed and grown, ULTRAMAIN has been enhanced to meet the needs of the modern fleet.
ULTRAMAIN has adapted over time to manage the complexities of the newer aircraft. Since the initial implementation in 2002, Ultramain has worked with Cathay on several upgrade projects including:
Enhanced Line Maintenance Planning
Heavy Maintenance Capacity Modeling (optimized maintenance plans)
Advanced AOG Management & Situational Awareness
Advanced Airworthiness Directive Management
Enhanced Engineering and Modification Management
Cathay was an early adopter of ULTRAMAIN ELB v1, where they successfully operated full-time airborne ELB connectivity for flight deck and cabin crews.  In November of 2017, Cathay went live with the fully mobile ULTRAMAIN ELB v2 on their A330 fleet. In December 2017, the A350 and B777 fleets went live. Today, Cathay Pacific is live on all fleet types.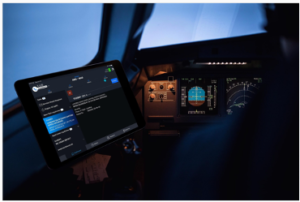 Thank you Cathay, for trusting us and for being a loyal customer over the past 18 years.
We truly value our relationship and look forward the future with Cathay Pacific.