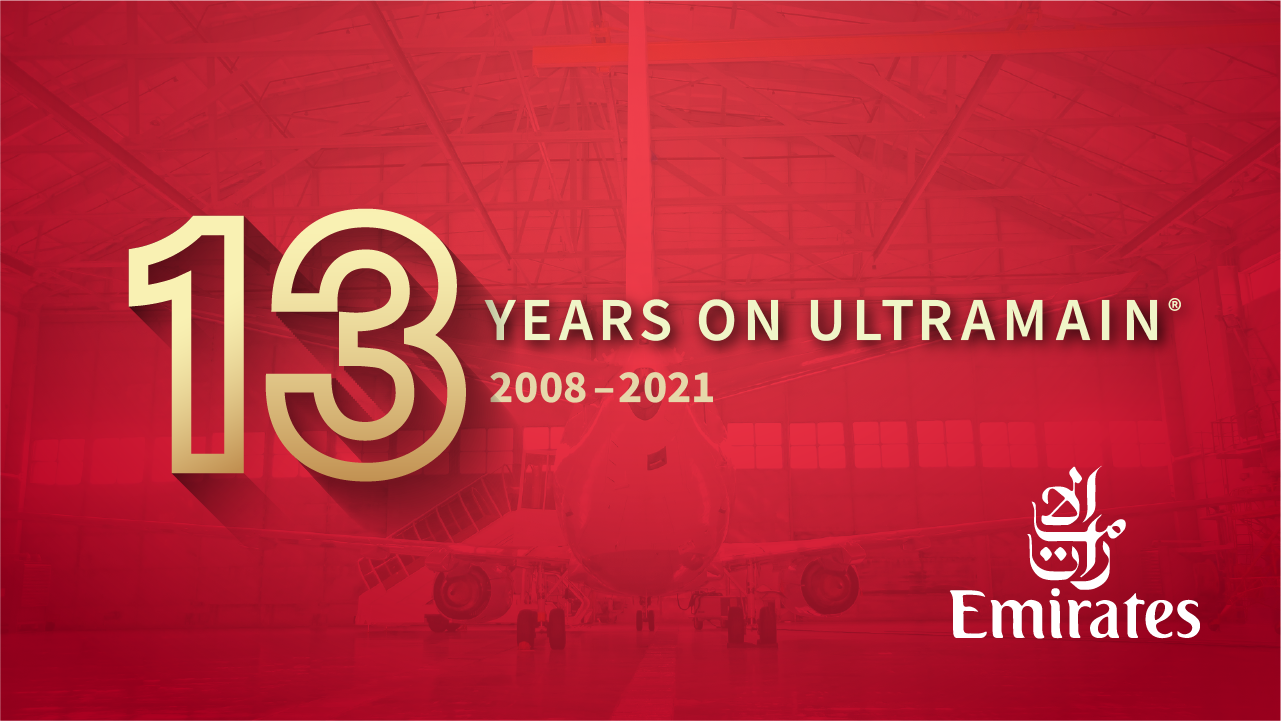 Ultramain Systems would like to take this opportunity to congratulate Emirates Airlines for 13 years of uninterrupted 24×7 use on ULTRAMAIN® M&E / MRO aviation maintenance software.   
 Emirates went live on ULTRAMAIN M&E / MRO version 8 in June of 2008.  The implementation involved business process reengineering, initialization, enhancements, data migration, user training, project management, and other activities, many of which were provided onsite. ULTRAMAIN replaced 25 legacy systems with one fully integrated maintenance, supply and purchasing system.  
 After over a decade of stable operation using ULTRAMAIN v8, Emirates is currently upgrading to ULTRAMAIN v9 Unity.  Congratulations! 
Click here for more information on ULTRAMAIN Aviation Maintenance Software
Click here for more information on Emirates Airlines
About ULTRAMAIN M&E / MRO Software
ULTRAMAIN® v9 is industry leading, web-based, paperless M&E / MRO software. The key to efficiently monitoring and managing any major operation is real-time data collection. By intelligently using smart phones and tablets, which run on iOS, Windows 10 and Android devices, ULTRAMAIN provides solutions that simplify data collection in both paper-based and paperless environments. The well refined and mature software benefits both operators and maintainers by removing the complexity of data entry. 
About Emirates Airlines
Emirates connects the world to, and through, their global hub in Dubai. They operate modern, efficient and comfortable aircraft, and our culturally diverse workforce delivers award-winning services to our customers across six continents every day. Emirates is one of the largest international airlines in the world operating 270 aircraft to 157 destinations.