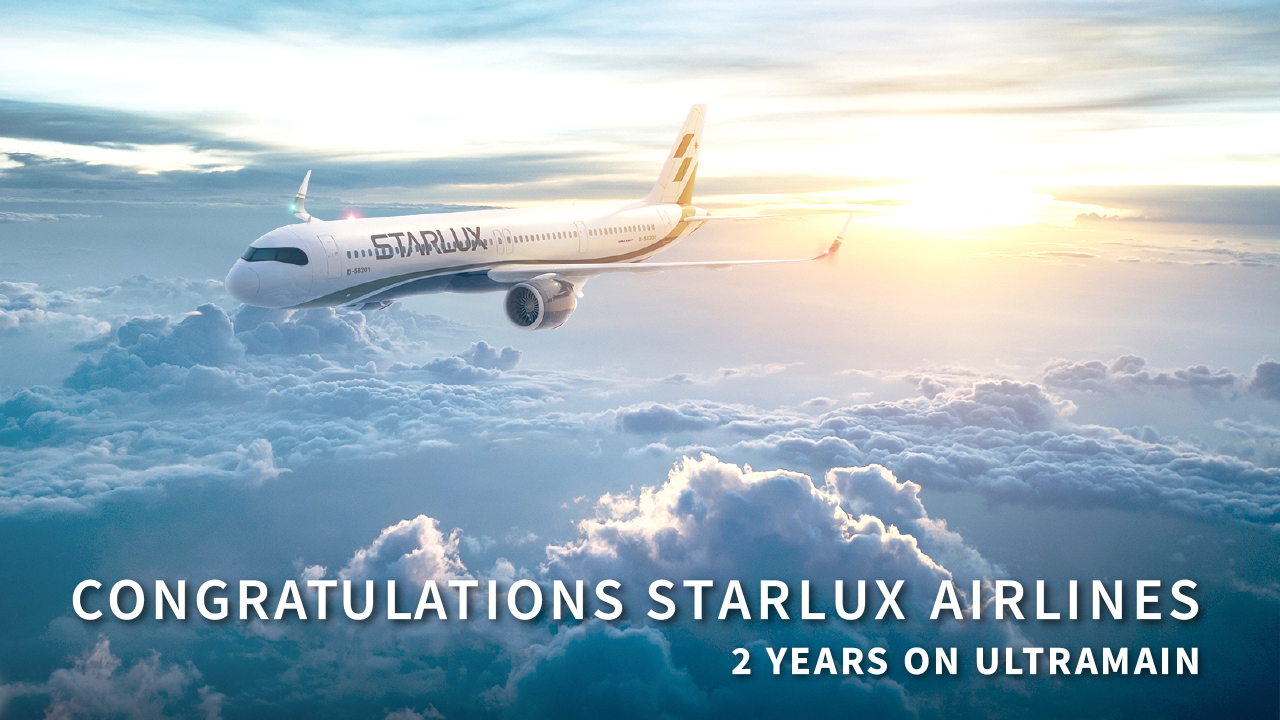 Ultramain Systems would like to take this opportunity to congratulate our customer STARLUX Airlines for two years of being live on ULTRAMAIN® Maintenance and Logistics software, as well as ULTRAMAIN® ELB. STARLUX Airlines is a luxury startup airline based out of Taiwan that had an ambitious goal to be a paperless operator from the start of operations. STARLUX Airlines achieved this goal as the first paperless airline to be approved by the Taiwanese Civil Aeronautics Administration utilizing Ultramain's products, capabilities and experience.
STARLUX went live using the full suite of ULTRAMAIN products, allowing seamless operations between their Maintenance & Engineering and Logistics departments for all technical operations. This was coupled with the ULTRAMAIN Electronic Logbook to allow the operations on the Line to be fully paperless. Working with Starlux and the Taiwanese CAA, ULTRAMAIN was able to meet the electronic signature requirements, including some enhancements on electronic signatures, allowing STARLUX to receive paperless authority across all Line and Base operations. The STARLUX project team were incredibly hard working, a pleasure to work with in meeting their goals and we enjoyed the successes made together.
Thank you STARLUX for your partnership, we look forward to many more years of service with you as you continue to expand your airline into a market leader.
STARLUX Airlines is a luxury startup airline based out of Taipei, Taiwan. STARLUX flies to Macau, Penang, Bangkok, Osaka, Tokyo, Singapore, Cebu, Manila, Da Nang, Kuala Lumpur and Ho Chi Minh City and will gradually expand trans-oceanic routes to North America.
About Ultramain Systems
Ultramain Systems and Ultramain International develop, implement and support ULTRAMAIN® aviation maintenance software for large airlines and MROs worldwide. ULTRAMAIN M&E / MRO software offers comprehensive functionality, innovative features, and has been approved by more aviation regulatory authorities as the paperless maintenance system of record, than any other maintenance/integrated logistics software. ULTRAMAIN is SIMPLE MOBILE PAPERLESS.
Click here for more information on ULTRAMAIN Aviation Maintenance Software
Click here for information on ULTRAMAIN ELB