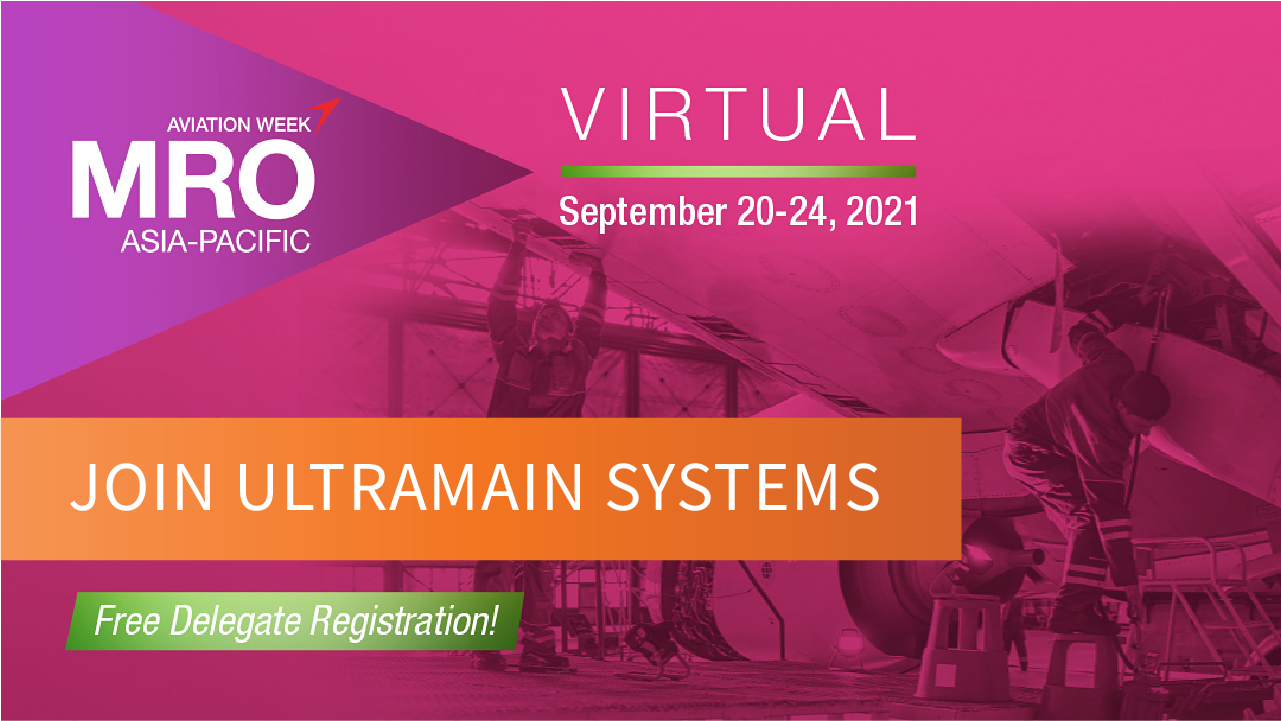 We hope you will join us September 20-24, 2021 for the MRO Asia Pacific Virtual to learn more about the latest technology advancements in our market leading M&E / MRO and Electronic Logbook Software. As the aviation industry continues to navigate through unprecedented times, we invite you explore technology advancements that can help your organization improve operational efficiency and reduce costs.
Aviation Week is offering Free Delegate registration for the event, register here! If you cannot meet during the event, we still want to hear from you, schedule a demo with us today!
About Ultramain Systems
Ultramain Systems and Ultramain International develop, implement and support ULTRAMAIN® aviation maintenance software for large airlines and MROs worldwide. ULTRAMAIN M&E / MRO software offers comprehensive functionality, innovative features, and has been approved by more aviation regulatory authorities as the paperless maintenance system of record, than any other maintenance/integrated logistics software. ULTRAMAIN is SIMPLE MOBILE PAPERLESS. Ultramain Systems & Ultramain International maintain offices in the USA, Ireland, Hong Kong, India and Singapore. For more information about ULTRAMAIN, please visit www.ultramain.com, send an inquiry to sales@ultramain.com, or call 1.505.828.9000.