Electronic Logbook Software
ULTRAMAIN ELB is the market leading electronic logbook software. It consists of tech log, cabin log, flight log
and more. Our onboard software operates in the flight deck on installed EFB, notebooks, tablets and
in the cabin on smart phones, tablets and IFE. The advanced design allow the software to operate offline
as well as connected to ground systems.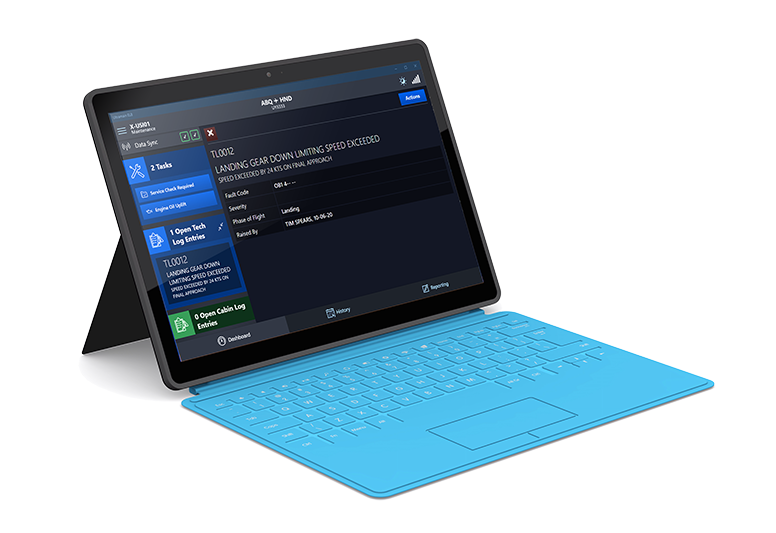 Improve On-Time Performance
The most capable ELB in the market, operated by the most forward thinking airlines.

ULTRAMAIN ELB – Paperless Operations
ULTRAMAIN ELB is system-of-record electronic technical log software that fully replaces paper tech logs and has received Ops Approvals from regulatory authorities worldwide.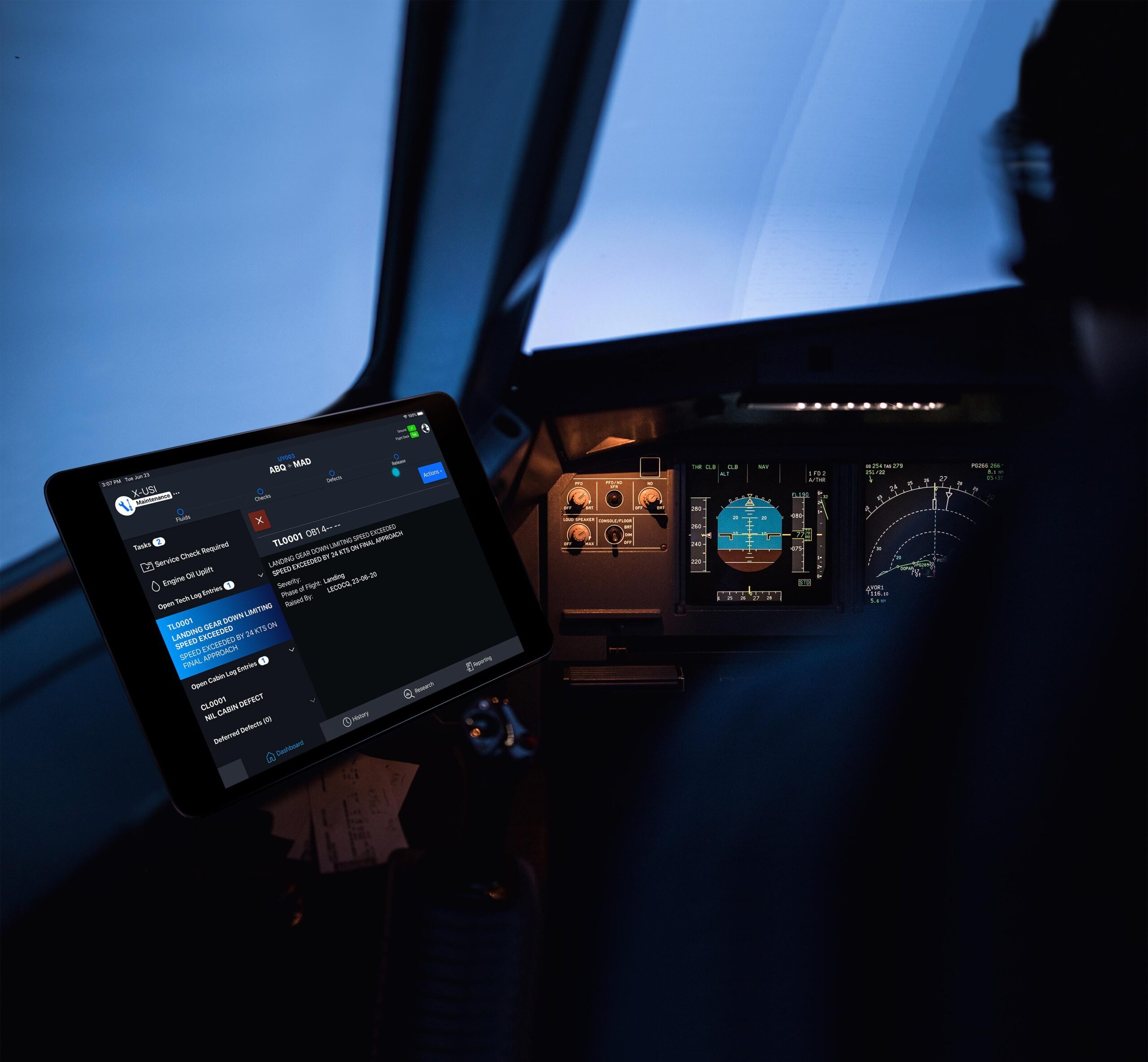 Data Accuracy
ULTRAMAIN ELB allows flight crews to record and transmit accurate write-ups in real-time as defects occur. It facilitates immediate correlation of similar defects. This allows maintenance teams to investigate problems before aircraft arrival, and to a greater degree than ever, resolve discrepancies prior to the next flight.
Mobile
ULTRAMAIN ELB operates on mobile and installed devices onboard aircraft. ULTRAMAIN ELB operates with Tablet Interface Modules (TIM) and Aircraft Interface Devices (AID) enabling onboard connection between tablets and aircraft data communication systems. It also works with the Logbook Data Recorder (LDR) without the need for airborne data connectivity.
Instant Awareness
Data is sent to ELB Ground System™ using whichever data communication links are available (ACARS, SATLINK, Gatelink, Iridium, Cellular, etc.). ELB Ground System replaces your paper technical log as your paperless
system-of-record.
ELB Ground System
Reliable Paperless Repository
ELB Ground System™ is a reliable and available paperless repository for technical log data. Technical log information can originate with paper or can be electronic from inception using ULTRAMAIN ELB.
Auditable Database
It is a system-of-record auditable database for fleet wide technical log information. ELB Ground System supports two-way integration with your Maintenance and Engineering software systems in accordance with SPEC2000 Chapter 17.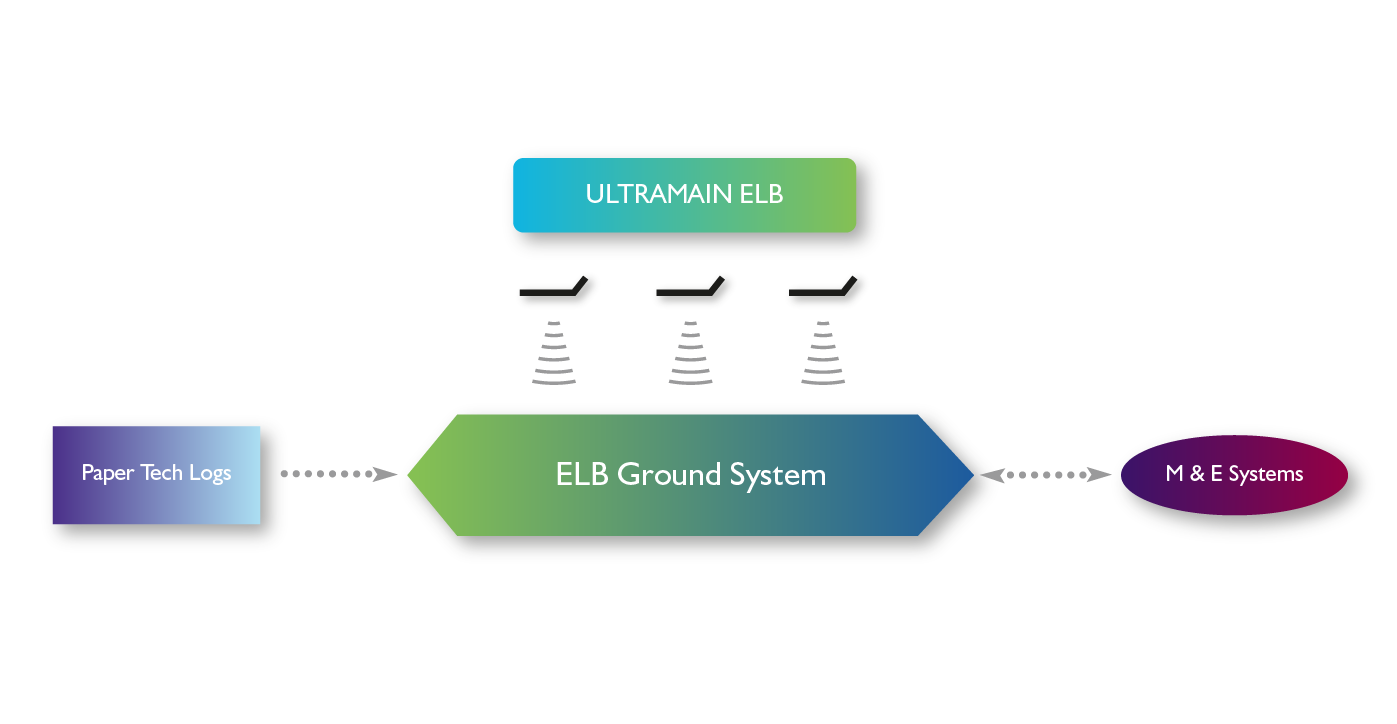 eCabin

– Improve the Passenger Experience

eCabin™ allows cabin crews to electronically record cabin discrepancies quickly, accurately, and easily,
thereby eliminating the paper cabin log. Using eCabin, the crew can view previous write-ups, as well as their
status and resolution.
ELB Integrated
eCabin integrates with ULTRAMAIN® ELB to allow the captain to review cabin crew entries and determine which, if any, should be recorded on the technical log instead of the cabin log, or eCabin can operate standalone.
Device Independance
Operates eCabin on smartphones and tablets on iOS and Windows 10, IFE control terminals, and EFB devices. The software is touch screen by design, but can also be operated using a mouse and keyboard.
ULTRAMAIN Electronic Logbook
Learn more about why our ELB is the most trusted electronic logbook in the industry.
Find out how airlines around the world have reduced costs and increased reliability
with the market leading Electronic Logbook.
REQUEST DEMO TODAY