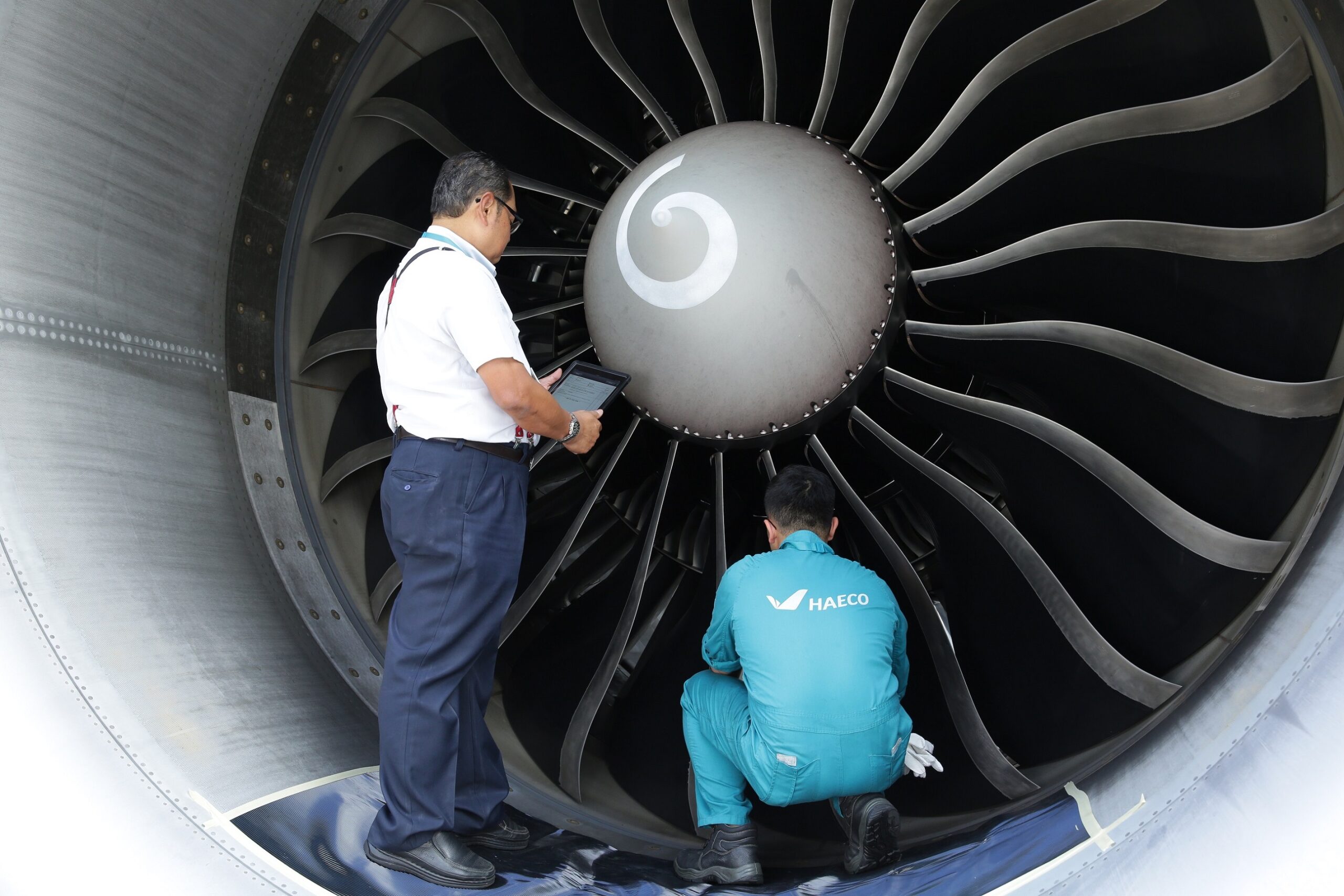 NM firm helps airline maintenance industry go paperless
ALBUQUERQUE, NM – Hong Kong Aircraft Engineering achieved an industry milestone in November when it rolled out a made-in-New-Mexico electronic software system that allows the aviation engineering firm to digitally manage its aircraft maintenance and repair operations on mobile apps.
" It's the first third-party aircraft maintenance and repair operator to go paperless," said Mark McCausland, president and CEO of Albuquerque-based Ultramain Systems Inc., which built and installed the software.
HAECO will begin using the system immediately to service all Boeing 777-300 aircraft run by Cathay Pacific Airlines, one of HAECO's key customers at Hong Kong International Airport. HAECO and Cathay will also roll it out for use on Cathay's fleet of Airbus A 330 planes early next year.
The system will allow HAECO's Hong Kong technicians to access all task orders electronically. They'll receive job assignments in real time from Cathay and manage the entire work process from start to finish through mobile devices. Cathay, in turn, can conduct real-time monitoring of all maintenance and repair jobs underway.
HAECO handles about 1,000 light maintenance checks annually for Cathay Pacific. With the new software system, the company expects to save about 640,000 sheets of paper it usually prints each year to document those tasks, said Clement Lam, HAECO Hong Kong director and general manager.
" We are confident that this application will help increase productivity and minimize the impact on the environment in which we operate," Lam said in a prepared statement.
Perhaps most important, it will help reduce aircraft downtime through much greater efficiency in planning and carrying out scheduled and unscheduled aircraft maintenance and repairs, McCausland said.
Ultramain, a homegrown New Mexico firm that launched in 1980, has developed different software systems for airlines and aviation maintenance and repair operators to transition to electronic management. It offers wireless systems for ground-based maintenance and logistics, and for onboard monitoring of flights to allow pilots to do real-time electronic reporting on technical issues.
Cathay Pacific already uses some Ultramain software, as do a number of industry giants, such as Virgin Atlantic Airways, Emirates, and KLM Royal Dutch.
For HAECO, Ultramain created some new capabilities to automate the digitization of paper task orders.
" We added capability for the system to ingest PDFs automatically," McCausland said." It reads them, extracts the information, and organizes it in a database for technicians and managers to then plan and follow all maintenance with the least amount of downtime."
Ultramain is headquartered in Albuquerque, with regional offices in Ireland, Hong Kong and India. It employs 160 people worldwide, about 40 percent of them in New Mexico.
Photo COURTESY OF HAECO Hong Kong's technical personnel using mobile device to access electronic task cards via ULTRAMAIN® Mobile Mechanic™ application.
Copyright © 2017 Albuquerque Journal
https://www.abqjournal.com/1101833/nm-firm-helps-airline-maintenance-industry-go-paperless.html