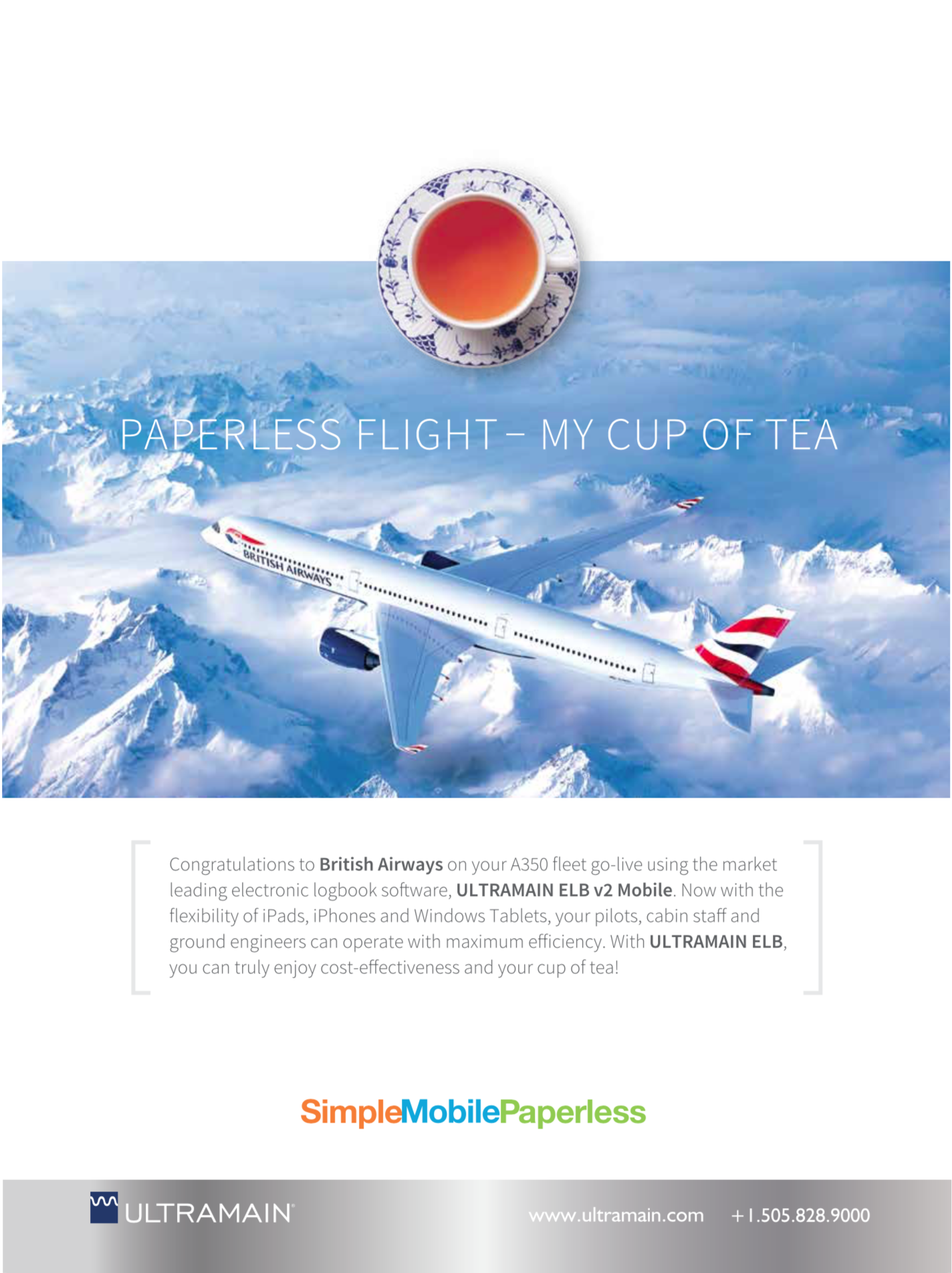 British Airways is no stranger to ULTRAMAIN ELB software. ULTRAMAIN ELB v1 has been in production use on the British Airways 787 fleet since receiving operational approval from the UK Civil Aviation Authority in 2015. 
 More recently British Airways upgraded to ULTRAMAIN ELB v2 Mobile on their A350 fleet.  We are proud to be working with British Airways and to help them accomplish operational efficiency and cost savings through the use of ULTRAMAIN ELB software.
Ad Series Information
This ad is placed in several magazines in 2020 as a part of the customer Congratulations Series. Each ad highlights the customer livery, the key elements of the ULTRAMAIN solution used to go paperless, and a symbol that is unique to the customer. In the case of British Airways, we like the representation of "My Cup of Tea".