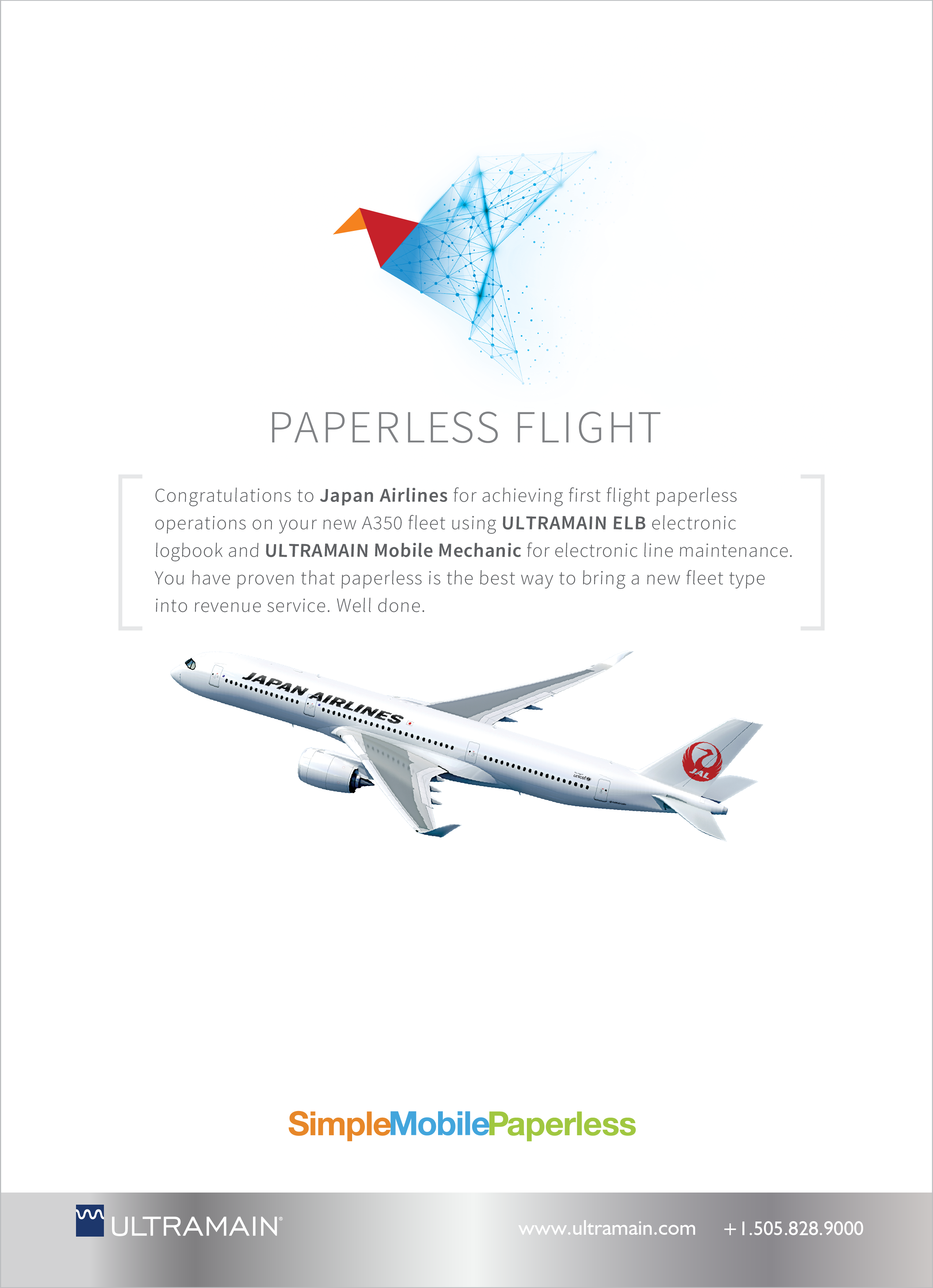 Japan Airlines (JAL) is the first airline in Japan to receive regulatory approval for paperless logbook (using ULTRAMAIN ELB), and paperless line maintenance (using ULTRAMAIN Mobile Mechanic). JAL worked closely with JCAB to ensure that all regulatory concerns were addressed.
The initiative for paperless was an brought about by the purchase of their A350 fleet. The prospect of operating the most advanced aircraft available in the market with legacy paper processes was unacceptable to JAL. The result was a partnership with Ultramain Systems to implement the industry leading Electronic Logbook and Mobile Mechanic to ensure rapid pilot and mechanic adoption.
Due to the overwhelming cost saving achieved by going paperless, JAL is rolling out ULTRAMAIN ELB and Mobile Mechanic across all fleets (with the exception of those that will be retired).
Ad Series Information
This ad is placed in several magazines in 2020 as a part of the customer Congratulations Series. Each ad highlights the customer livery, the key elements of the ULTRMAIN solution used to go paperless, and a symbol that is unique to the customer. In the case of JAL, we like the representation of digital origami.