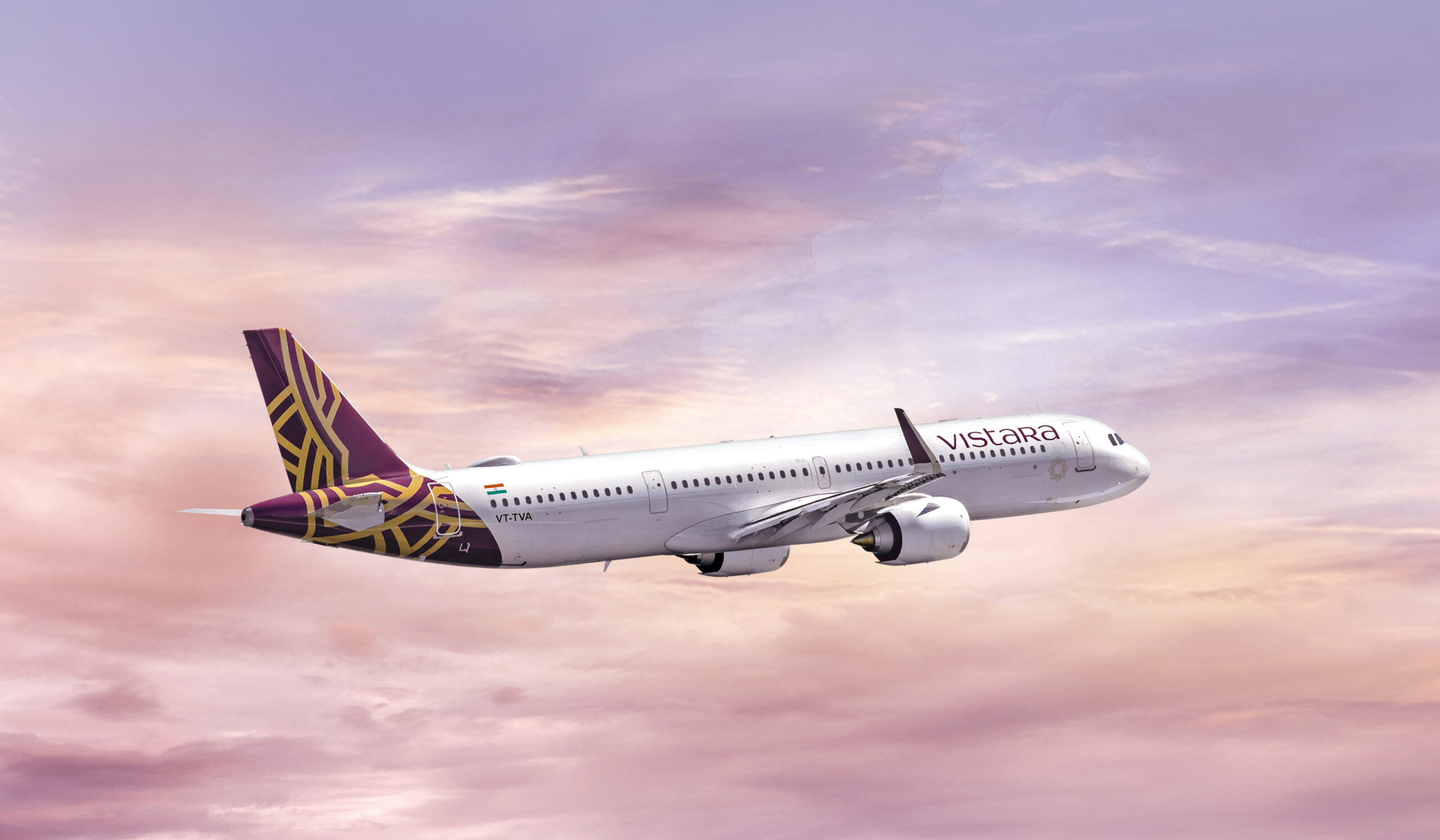 VISTARA BECOMES THE FIRST INDIAN AIRLINE TO INTRODUCE E-TECH LOGBOOK
– We are excited to welcome Vistara – TATA SIA Airlines Ltd. to the ULTRAMAIN ELB family! Vistara is the first airline in India to introduce the electronic technical logbook. Thank you Vistara for trusting us with your path to paperless. We look forward to this journey with you!
Delhi, 25 J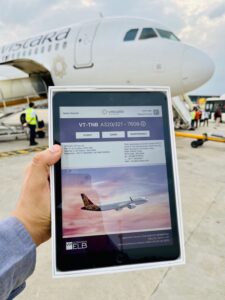 uly 2022: Vistara, India's finest full-service carrier, today became the first Indian airline to introduce an e-tech logbook solution and go paperless in its operations in association with ULTRAMAIN ELB.
ULTRAMAIN ELB will fully replace aircraft paper technical log, cabin log, journey log, damage log, and fueling log providing a validated electronic Certificate of Release to Service (e-CRS) on flights operated by Vistara. Currently in the airborne proving stage, the ELB application will be used by Flight Crew, Cabin Crew, and Engineers on iOS devices to provide integrated workflows with Vistara's maintenance and operational systems. The airline is seeking necessary approvals from relevant authorities before fully integrating this solution across its operations. Once implemented, ULTRAMAIN ELB will enable accurate, real-time global operational visibility of the Vistara fleet resulting in more efficient maintenance, higher dispatch reliability, and increased aircraft utilization.
VIstara Partners with ULTRAMAIN ELB for Paperless Operations
Contact Us to learn more about how ULTRAMAIN ELB can benefit your airline.
About Ultramain Systems
Ultramain Systems and Ultramain International develop, implement and support ULTRAMAIN® aviation maintenance software for large airlines and MROs worldwide. ULTRAMAIN M&E / MRO software offers comprehensive functionality, innovative features, and has been approved by more aviation regulatory authorities as the paperless maintenance system of record, than any other maintenance/integrated logistics software. ULTRAMAIN is SIMPLE MOBILE PAPERLESS. Ultramain Systems & Ultramain International maintain offices in the USA, Ireland, Hong Kong, India and Singapore. For more information about ULTRAMAIN, please visit www.ultramain.com, or send an inquiry to sales@ultramain.com.
ULTRAMAIN ELB is the market leading electronic logbook software. It consists of tech log, cabin log, flight log and more. Our onboard software operates in the flight deck on installed EFB, notebooks, tablets and in the cabin on smart phones, tablets and IFE. The advanced design allows the software to operate offline as well as connected to ground systems.
About ULTRAMAIN M&E / MRO Software
ULTRAMAIN® v9 is industry leading, web-based, paperless M&E / MRO software. The key to efficiently monitoring and managing any major operation is real-time data collection. By intelligently using smart phones and tablets, which run on iOS, Windows 10 and Android devices, ULTRAMAIN provides solutions that simplify data collection in both paper-based and paperless environments. The well refined and mature software benefits both operators and maintainers by removing the complexity of data entry.